So, I've been thinking a lot about this word of mine that I chose for this year.
Be.
There's more I want to
be
. And I want that to start with
be
ing myself here, in my writing.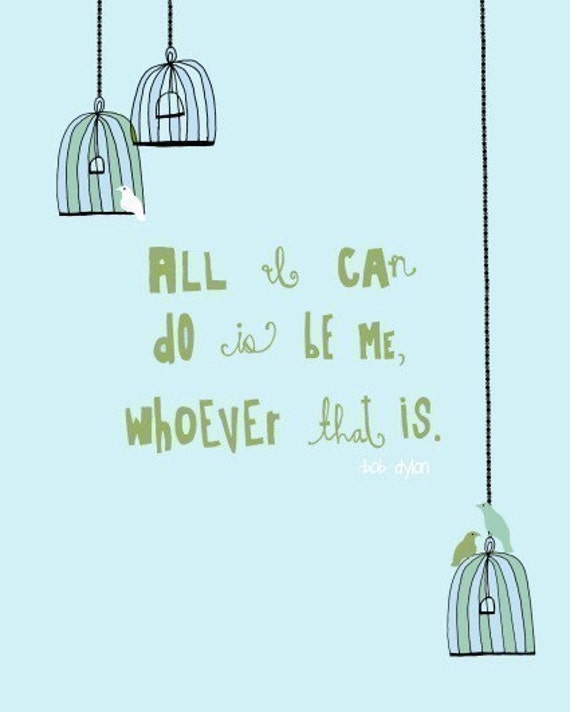 image credit
I haven't been dishonest, or misrepresented myself. But, there have been a few posts I've done over the past year that I've been---well, I've been scolded about---through comments or by people I know in real life. And, this oldest child, people pleaser, pretending-that-it-doesn't-matter-but-secretly-caring- a-lot-what-other-people-think-even-though-I-hate-admitting-that-to-you-right-now doesn't like to be in trouble, and I don't like to disappoint.
So, I've found myself tempering my writing.
I don't like that. That isn't
be
ing me.
I've found myself not always saying the thing I'd say to you if I was sitting across the table from you at a coffee shop.
Probably the clearest example of this would be cussing.
I don't hold a candle to truckers or sailors, but I do cuss sometimes. Mostly, it's for emphasis.
You see--we've taken words like
epic
or
awesome
, which used to be reserved for truly extraordinary, awe-striking things like space travel and The Grand Canyon, and we've made those words arbitrary. We use them for things that we won't remember a week from now like the "epic-fail" of wearing your shirt inside out all day, or the "awesome" flavor of toothpaste the dentist used to clean your teeth. Cussing is sort of my
epics
and
awesomes
. And--it just cuts to the point.
But, even if the whole
epic-awesome-arbitaryness
wasn't true, I'd probably still cuss.
Now, maybe you're running to your Bible to find me a verse to tell me why I shouldn't say this. Maybe cussing is offensive to you. Here's something else: sometimes, when I talk to Jesus, I cuss too.
I'm not being irreverent. Being reverent has nothing to do with
words
, and everything to do with
attitude
. I only need take one look at our beautiful girls to be brought to my knees in awe that he could make that.
I cuss when I talk to Jesus, because he wants a relationship with me. He wants to be just like a friend sitting across the table sipping coffee. Talking to him is no different than talking to those friends. He doesn't want me to pause to use words like "thee" and "thy", because I don't use those when I talk to my friends, or ever, really. He just wants me to be real--even if it includes the occasional curse word.
So, for example: I watched Brynne tumble down our basement steps on Wednesday----top to bottom----her neck bending in ways that took my breath away. I don't think I could tell you the sheer terror that swept through my body as I watched her fall, unless I told you that this scared the
HELL
out of me. And this was my prayer in that moment, as she's falling:
Brynne! Shit, Jesus, help!
And our Brynne. I collect her in my arms. She utters one word:
Uh-oh.
And then, she with her rubber neck, runs off to play. While I'm sobbing and shaking, continuing to say lots of
shits
and
thank yous
to Jesus
.*
You know what though? I think Jesus loves that. I think he wants that. He wants to come into my mess; to be included. He doesn't want me to wait till designated prayer times, or a moment when I can clean up my language, to be included. Real relationship isn't designated or contrived like that. It happens all the time, and that's what Jesus wants, I think. Even if it includes cussing. I know I certainly needed help as Brynne toppled down our stairs. I couldn't wait for an appropriated, curse-free time to ask.
And really, if your kid was falling down
these
stairs, you'd probably say
shit
too
.
I'm 93% sure you would.
So, this is me. A Jesus-loving, mama of twins, who uses the occasional four letter word, with a husband who gives me complete grace, even when I let our kid fall down the stairs.
I've told more than one person,
I like you more,
once I've heard/read them cuss. I mean it too. I like people who cuss. There's something about it that's real; genuine. I like people like that. Maybe this post will have you like
me
more. Or maybe you'll decide you don't like me at all. Maybe I won't be your flava. But, here I am. I want to
be
all here, when I write. This is me. I hope you like me both inspite of, and because of. Either way---here I
be.


image credit
*I don't make a habit of swearing in front of our girls. The whole falling down the stairs thing--desperate circumstances.